Physioworks Health Group assisting in the drive toward for 2015 Premiership success
Spring has sprung and finals fever is the air. Physioworks Health Group is supporting the final campaigns of local community football and netball leagues, and numerous local teams as they strive to complete their seasons in premiership glory.
As the exclusive Sports Medicine and Allied Health sponsor of the South Eastern Football Netball League (SEFNL) and the Ellinbank and District Football League (EDFL) we wish all football and netball teams, across all grades, every success for the 2015 finals series.
The Physioworks team play a critical role at finals time, given the long season where nagging injuries are common place. Our team assist with player treatment and management to ensure player participation in the season's most important games.
Across our four clinics, the Physioworks team are "hands on" in providing health care services to local teams in their quest to secure those elusive premierships.
Physioworks Camberwell Director Andrew Dalwood and Sports Physiotherapist Brad Fernihough at Physioworks Camberwell are supporting the East Brighton Vampires challenge of "back to back" premierships in the SFL.
The Physioworks Camberwell team also supported the Ashy Redbacks Junior Football Club and our team at Waverley Park Physiotherapy Centre supported the Waverley Park Hawks in completing another successful season of participation, enjoyment and fun. Many of the boys and girls teams from each club played finals footy and won Grand Finals in 2015, including the U11 Waverley Park Hawks and Ashy Redbacks.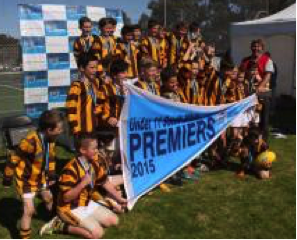 Physioworks Cranbourne Physiotherapist Scott Williams is again assisting the Cranbourne Eagles finals campaign, continuing our long, rewarding association with the Cranbourne Football Club in the SEFNL. This has led to a "friendly physio rivalry" with Physioworks Pakenham colleague, Paul Kemel who is supporting the Berwick FC as they strive for premiership glory.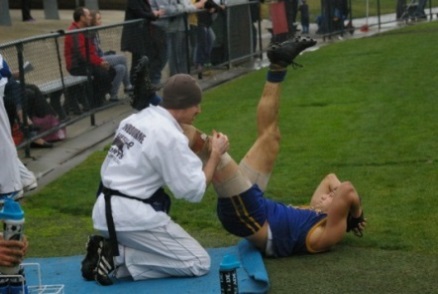 The Physioworks team pride itself in providing professional health services for community based leagues and sporting teams at this time of year to assist player participation and ensure teams are best resourced to be rewarded with an ultimate winning performance.